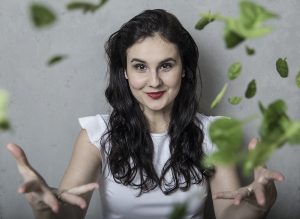 My name is Kristina and I can't cook. I was never into cooking. Once I tried to bake a cake, so I preheated the oven, made the dough, realized the dough was totally ruined, threw it away, realized there was smoke coming out of the oven, found delicious muffins made by my grandma there, which were now baked once again and threw them away too. Then I got married, what didn't teach me how to cook and then I got pregnant. After the birth of our child, I suddenly stayed at home, in a suburb village, where you can either have pizza delivery, or eat poor meal of the day at a local restaurant. And you know what that talking rat from Ratatouille always says – anyone can cook. So I started googling recipes and more or less successfully cooking.
But nothing is that easy, right? As I got more into cooking, I've tried to bake cakes for our visitors and realized, that many of our friends have various food allergies and intolerances or became vegetarian or vegan. I have to admit, I suspected them of just being oversensitive at first. After a while we found out, that also our son is allergic to casein, milk protein present in almost all dairy. On top of that, my father is intolerant to histamine, milk and eggs.
Now try to bake a gluten free, dairy free, vegan cake without nuts! I bet you'd probably just serve tap water. But this is not my style. Why not? Because one of my strongest personality features is the need to satisfy everyone around me. And so unwillingly and unintentionally I became The Tolerant Cook.
I personally do not suffer from any food allergies or intolerances. I am not vegetarian, nor vegan, but on this blog, I would like to publish recipes suitable for various types of diets. I am not professional dietitian, I am just a regular mom trying to cook, so that my family and friends can eat well.
Bon appétit!